4.0mm SPC Proveedores
SPC Piso (Rígida Core LVP) es una actualización y mejora de las baldosas de vinilo de lujo regulares (LVT), el contenido principal de SPC son polvo de caliza natural, cloruro de polivinilo y estabilizador que combina por una cierta relación que nos proporcionan un material compuesto muy estable.Está diseñado especialmente con el sistema de clic "Unilin". Por lo tanto, se puede instalar fácilmente en diferentes bases de piso. No importa colocarlos en pisos de concreto, de cerámica o existentes.DECNO SPC piso hecho de 100% virgen material con alta calidad,fácil mantención y limpieza.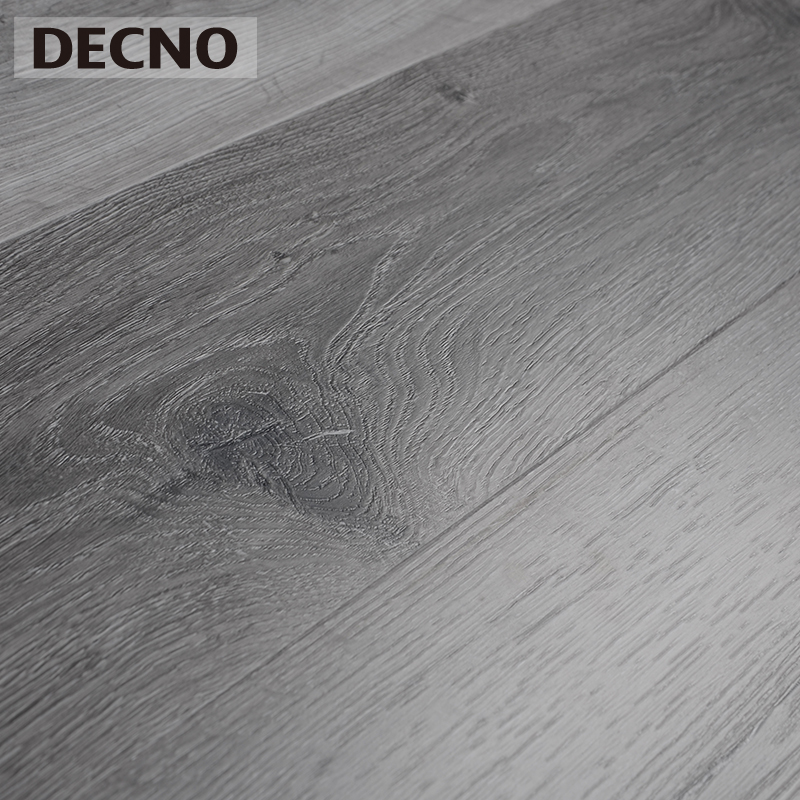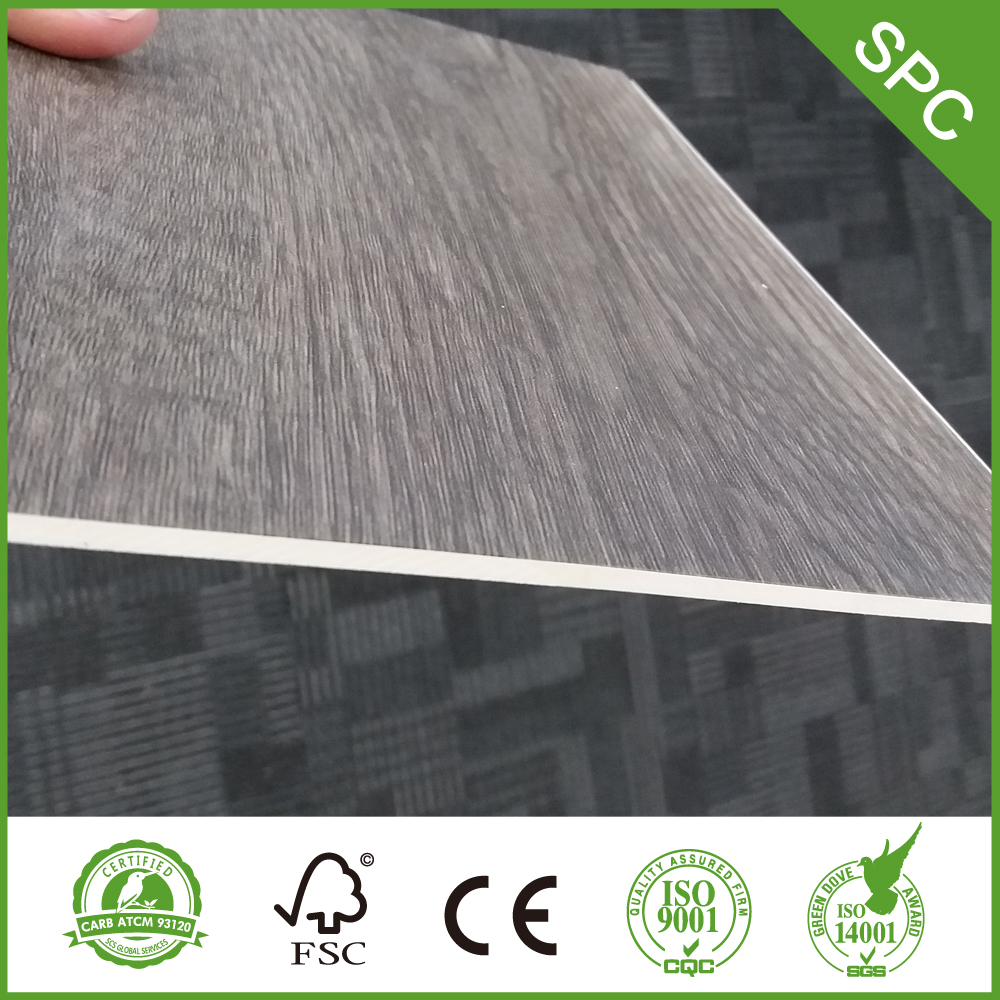 1.SPC Piso introducción
Los pisos SPC de lujo son una combinación de piedra y PVC 100% virgen que se utiliza para decoración de lujo con una duración de cincuenta años sin envejecimiento, con un rendimiento eficaz y resistente a las ralladuras, absorbe el ruido, resistente al fuego, a prueba de humedad, anti-resbaloso, de fácil y rápida instalación, fácil mantenimiento, de fácil limpieza, anti-bacterial, suave y flexible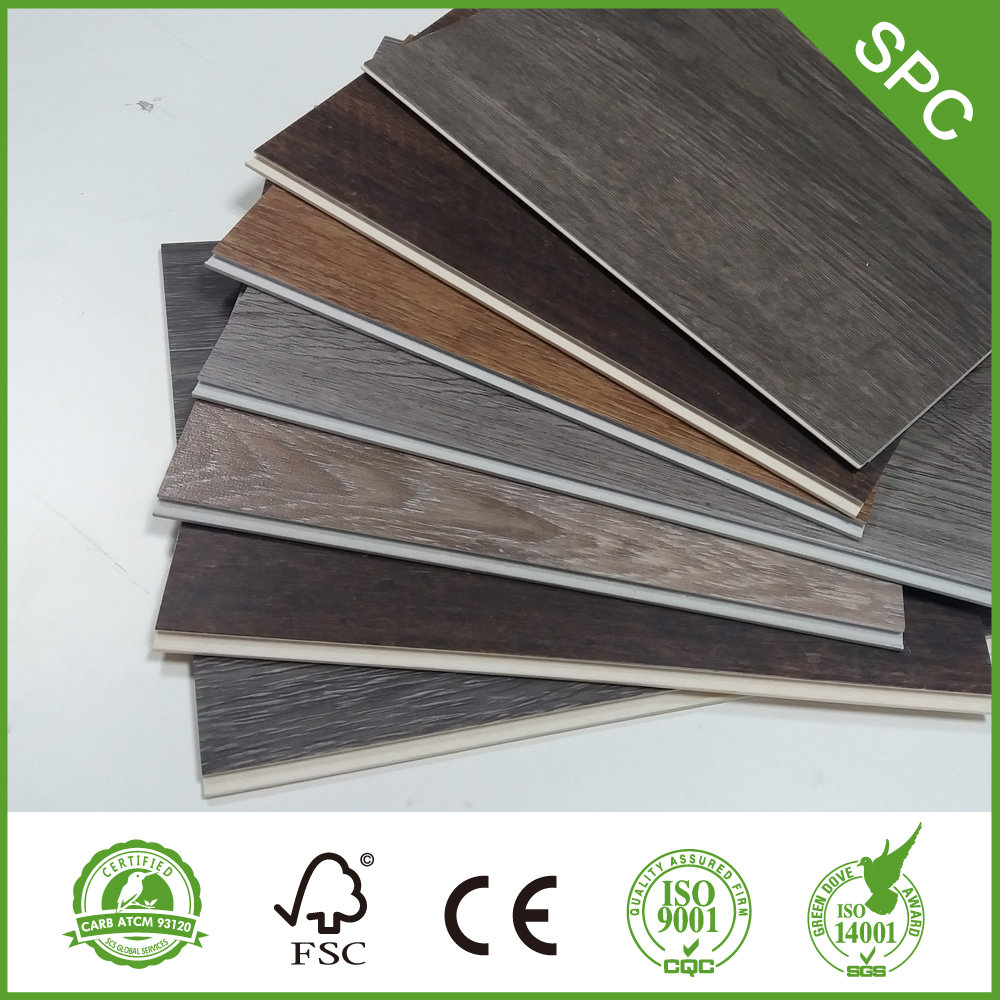 2.Specifications of the SPC Flooring
1. Espesor: 2.0 mm 3.2 mm 4.0 mm 5.5 mm 6 mm 7 mm 8 mm etc
2. Medida: 300 * 600 mm / 152 * 1000 mm / 145 * 920 mm / 166 * 1220 mm / 196 * 1200 mm /
236 * 1200 mm / 139 * 1200 mm 184 * 1200 mm
3. Capa de desgaste : 0.3 mm 0.5 mm
4. Recubrimiento UV : Dos veces UV recubrimiento con matt acabó
5. Colors : Cientos colores en stock,conicidencia de color tambíen está disponible
6. Tipo de Superficie : crystal , deep embossed , texture , woven , slate , handscraped , fabric .
7. Click: Unilin Click
8. Carecteríaticas de SPC : Waterproof / Anti -slip / Wear-resistance / Fire-resistance / Sound barrier
9. Ventajas : Fácil click to instalar/Super estabilidad / Respetuoso con el medio ambiente
10. Grarantía : Resitencial 30 years , Commercial 15 years
3.Superficie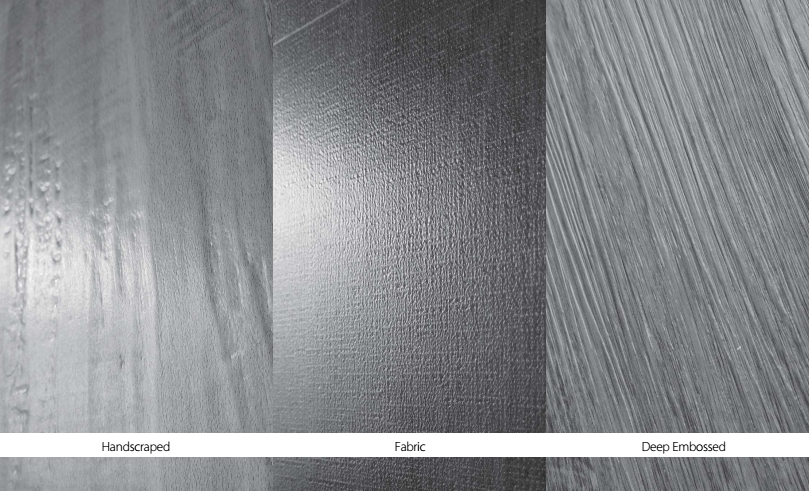 4.SPC flooring production line
Materia prima ------ Prensado en caliente --- Recubrimiento UV ---- Templado ---- Corte --- Ranurado ----- Embalaje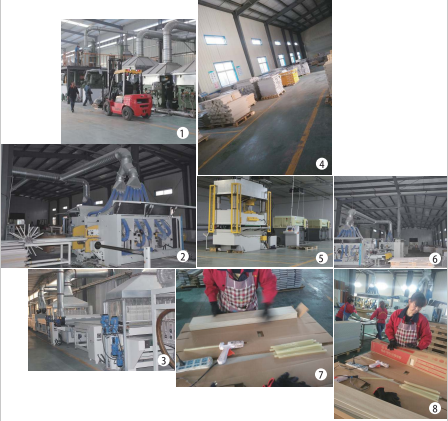 5.Ventajas de SPC
1) Impermeable y a prueba de humedad
Como el componente principal del piso SPC es la polvo de piedra, por lo que funciona bien con agua, y el moho no ocurrirá con alta humedad.
2) Retardante de fuego
Según las autoridades, el 95% de las víctimas fueron quemadas en el incendio provocado por los humos y gases tóxicos. El índice de resistencia al fuego de los pisos de vinilo SPC es NFPA CLASE B. El retardador de llama, no la combustión espontánea, deja la llama automática en 5 segundos, no producirá tóxicos de gases nocivos.
3) Sin formaldehído
El piso del núcleo DECNO SPC es piedra de alta calidad y resina de PVC, sin material nocivo como benceno, formaldehído y metales pesados.
4) Sin metales pesados, sin sal de plomo
El Estabilizador de pisos DECNO SPC es calcio zinc, sin plomo sal metal pesado.
5) Dimension estable
Expuesto a 80 ° de calor, 6 horas --- Contracción ≤ 0.1%; Curling ≤ 0.2mm
6) Alta abrasión
Los pisos SPC tienen una capa transparente resistente al desgaste, cuya revolución es superior a más de 10000 vueltas.
7) Super antideslizante
Los pisos SPC tienen una resistencia especial al deslizamiento y una capa resistente al desgaste del piso. En comparación con el piso común, el piso SPC tiene una mayor fricción cuando está mojado.
8) Requisito bajo del subsuelo
Comparado con el LVT tradicional, el piso SPC tiene una ventaja distintiva porque es un núcleo rígido, que puede ocultar muchas imperfecciones del contrapiso.
6.SPC flooring packing & loading
Embaraje: 4.0 mm 12 pcs / caja 55cajas / palete 21.8 kgs / caja
5.0 mm 10 pcs / caja 55cajas / palete 21.8 kgs / caja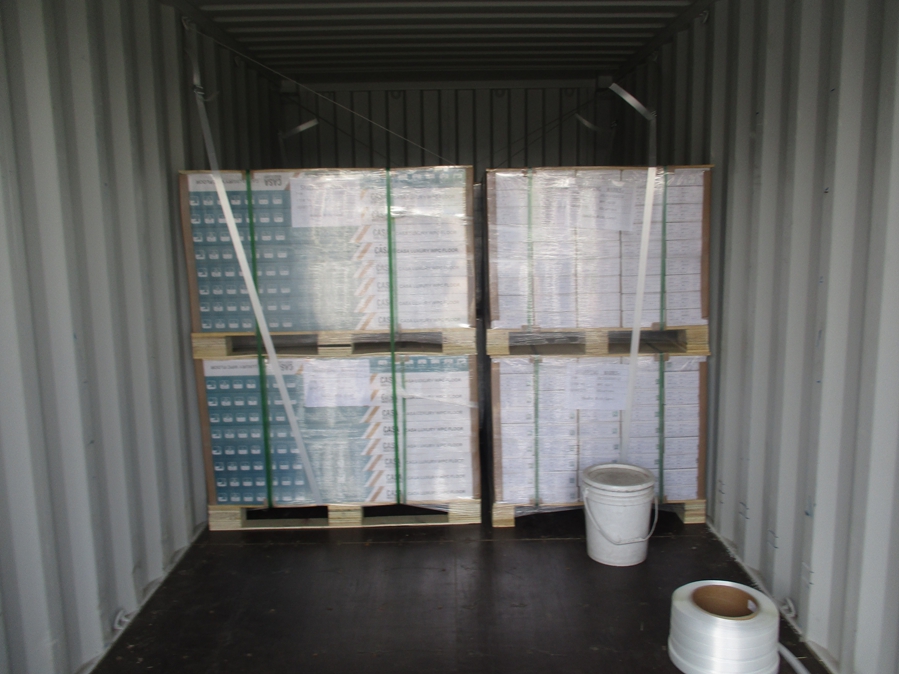 7.SPC flooring service
1. Coincidencia de color: coincidencia de color igual o similar del 100%
2. Diseño del paquete: diseño de la caja de embalaje, diseño del logotipo, folleto, etc.
3. Herramientas de marketing: muestra a mano, tablero de exposición, folleto, catálogo, etc.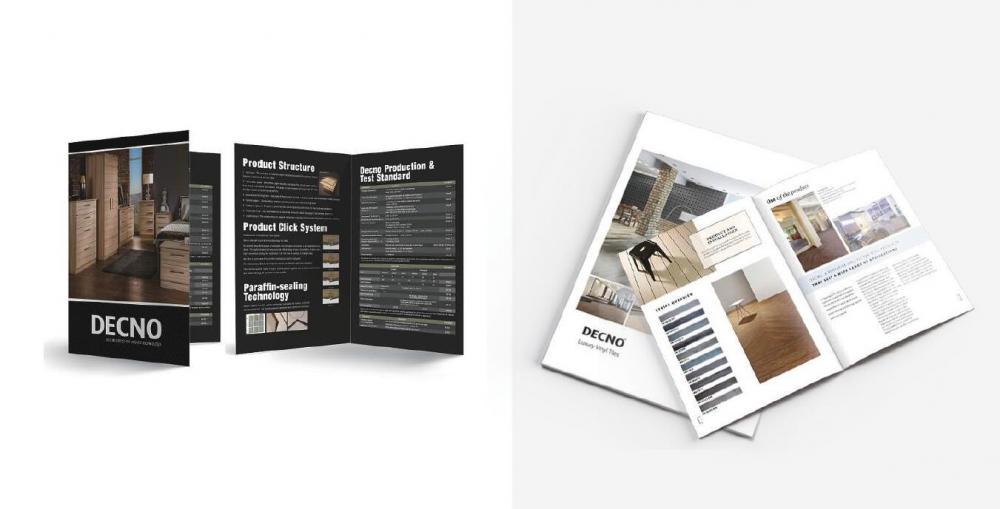 8.
DECNO GROUP LTD
DECNO GROUP LTD se ha enfocado en la fabricación, investigación y venta de productos de pisos durante casi 20 años. Los principales productos incluyen pisos SPC, pisos WPC, pisos laminados, pisos de vinilo de lujo. No solo proporcionamos servicios OEM a quienes tienen su propia marca, sino que también establecemos nuestra propia marca en función de nuestra sólida capacidad de producción e investigación. DECNO se dedica a convertirse en sinónimo de pisos innovadores y saludables. Al buscar distribuidores en todo el mundo, establezcamos conceptos de protección del medio ambiente y una marca de innovaciones.
Looking for ideal SPC Vinilo Piso Con Alfombra De Piso Manufacturer & supplier ? We have a wide selection at great prices to help you get creative. All the Waterproof Piso Impermeable Piso Vinilo are quality guaranteed. We are China Origin Factory of 5.0 Mm Piso Vinilo Clic Sistema Unilin Click. If you have any question, please feel free to contact us.
Product Categories : SPC Flooring > 4.0mm SPC Flooring